Clara Sola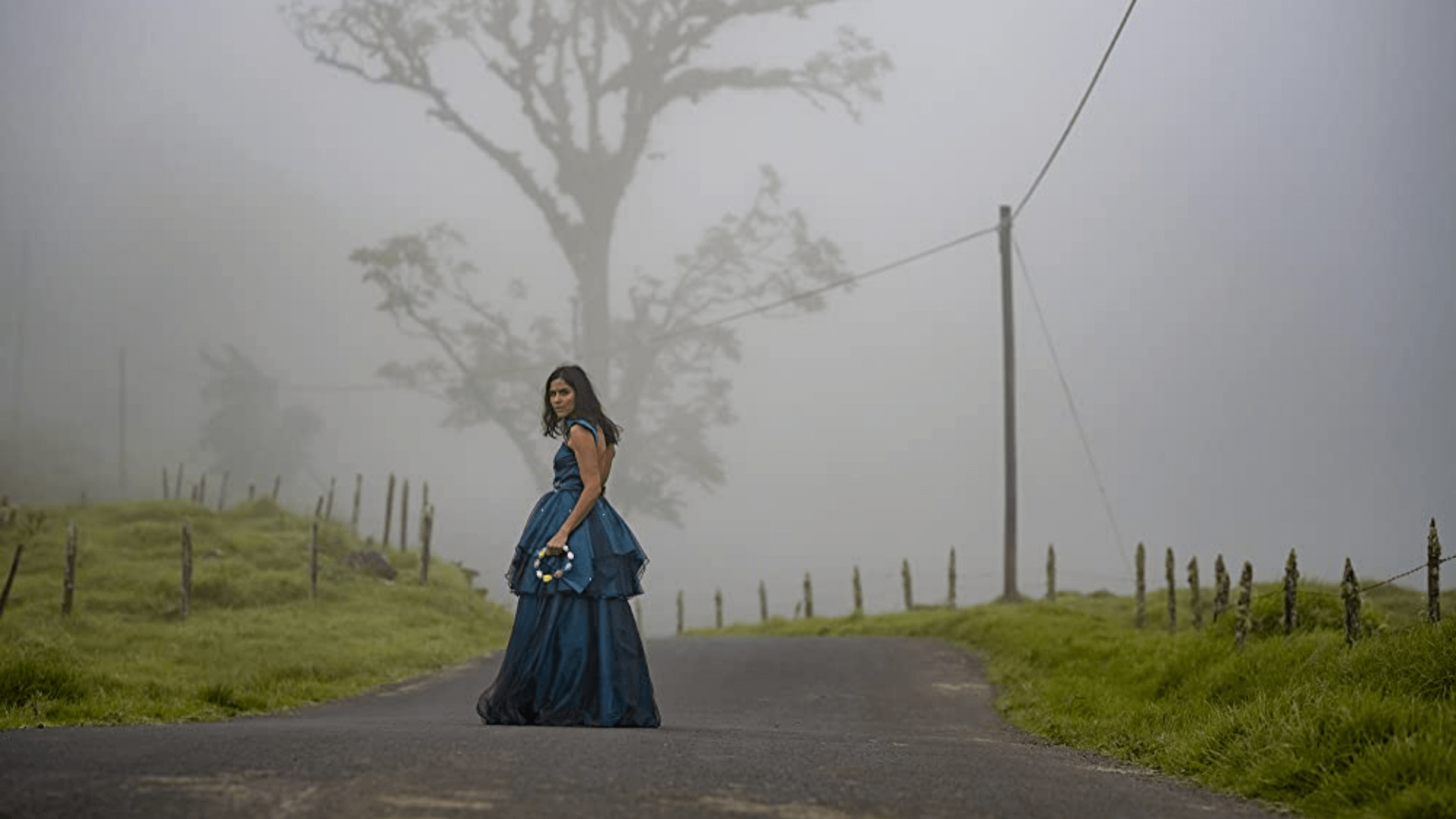 Wendy Chinchilla Araya is outstanding in Nathalie Álvarez Mesén's riveting study of faith, sexuality and desire.
Clara (Araya) lives in rural Costa Rica with her elderly mother, Fresia (Flor María Vargas Chavez) and teenage niece, Maria (Ana Julia Porras Espinoza). She has learning difficulties and suffers from a malformed spine. Years before, it is believed that Clara encountered the Virgin Mary. And she appears to have a connection to nature that, combined with stories of her past and otherworldly appearance, has seen people believe that she has healing powers.
Clara's physical problems could easily be resolved, but Fresia believes that it's this burden that has resulted in her gift. The only release Clara seems to have is the company of Yuca, the family's white horse. But when Santi (Daniel Castañeda Rincón), a local, enquires about the possibility of hiring the horse for tourist trips, he releases long-repressed desires in Clara. Gradually, the tension mounts, leading to a climax at a family anniversary.
Mesén's skilful direction immerses us completely into this environment and Clara's offbeat view of the world. A heady concoction of religious fervour, a pressure cooker of physical desire and emotional longing, and barely concealed jealousies create a hothouse atmosphere. But it's former dancer Araya's impressive debut screen performance that makes this world so credible. It's at once committed and beguiling. Araya keeps Clara at arm's distance, leaving us to ponder the possibility that her mooted spirituality may be more than a figment of her mother's imagination.
Release date
18 November 2022
Certificate