The Duke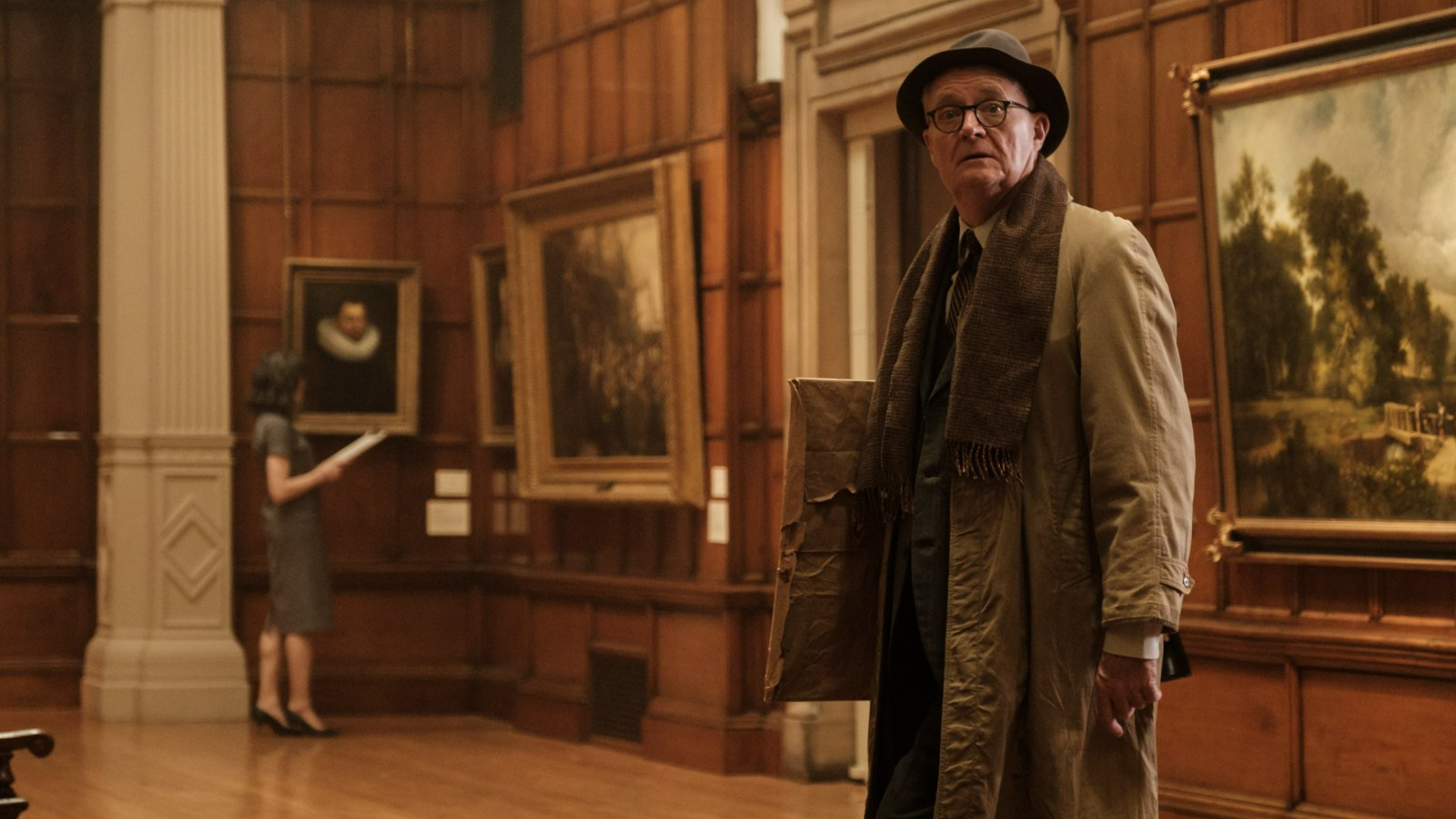 Jim Broadbent revels in the antics of an amateur art thief in the entertaining final film by the late director of Notting Hill, The Mother and Le Week-End, Roger Michell.
Newcastle, 1961. Kempton Brampton (Broadbent) is a northern gent who feels hard done by. A decent man who has lived a law-abiding life and often struggled to make ends meet for his family, he is outraged that all his hard work over the years has rewarded him with so little. And now, the government wants to tax his home viewing with an exorbitant TV licence, even though he has problems receiving BBC1. Things finally come to a head when he hears that the state is to pay £140,000 to ensure that the Goya painting 'Portrait of the Duke of Wellington' remains in British hands. It's money that could have helped the country's ageing population. So, he sets of to London, intending to steal the painting from the National Gallery.
Michell, working with Richard Bean and Clive Coleman's script, has come as close as any director in the last few decades to creating a comedy that echoes the classics of Ealing Studios, such as The Lavender Hill Mob (1951) and The Ladykillers (1955). There's a romantic portrait of Englishness that exists alongside a realistic portrayal of 1960s blue-collar British life. Helen Mirren offers excellent support as Brampton's wife Dorothy, but the film is dominated by Broadbent, who plays Brampton with a combination of charm and gruffness.
Certificate